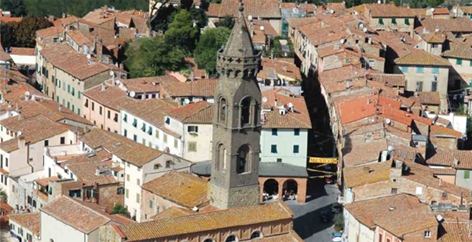 The medieval village of Peccioli
The Medieval Village of Peccioli is an enchanting little town on a hilltop surrounded by a breathtaking Tuscan countryside, where visitors are offered the opportunity to "live as Pecciolesi" for a while. ...more!
Visit the local festivals of Peccioli every Saturday of September 2014
September is the best month to stay in Peccioli. The beautiful surrounding countryside starts getting the colors of fall and a very characteristic smell of grape harvest floats in the air. The beautiful lanes of the old town get crowded with locals every Saturday evening of September for the "feste rionali": huge open air dinners, music all over and WINE FOR FREE! ...more!