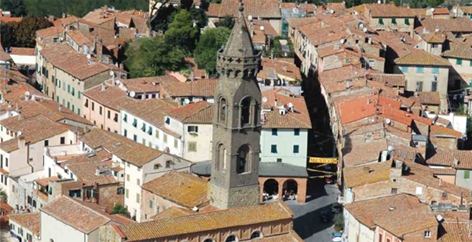 The medieval village of Peccioli
The Medieval Village of Peccioli is an enchanting little town on a hilltop surrounded by a breathtaking Tuscan countryside, where visitors are offered the opportunity to "live as Pecciolesi" for a while. ...more!
Visit Peccioli in June 2014
June is the perfect month to stay in Peccioli. The beautiful surrounding countryside starts getting deep yellow from the wheat fields and the locals start staying up till late in the evening in the little squares and lanes of the town. You can join the vitality of your day in Pisa, Lucca, Florence, Siena and Volterra with the tranquility of the evening in Peccioli! ...more!